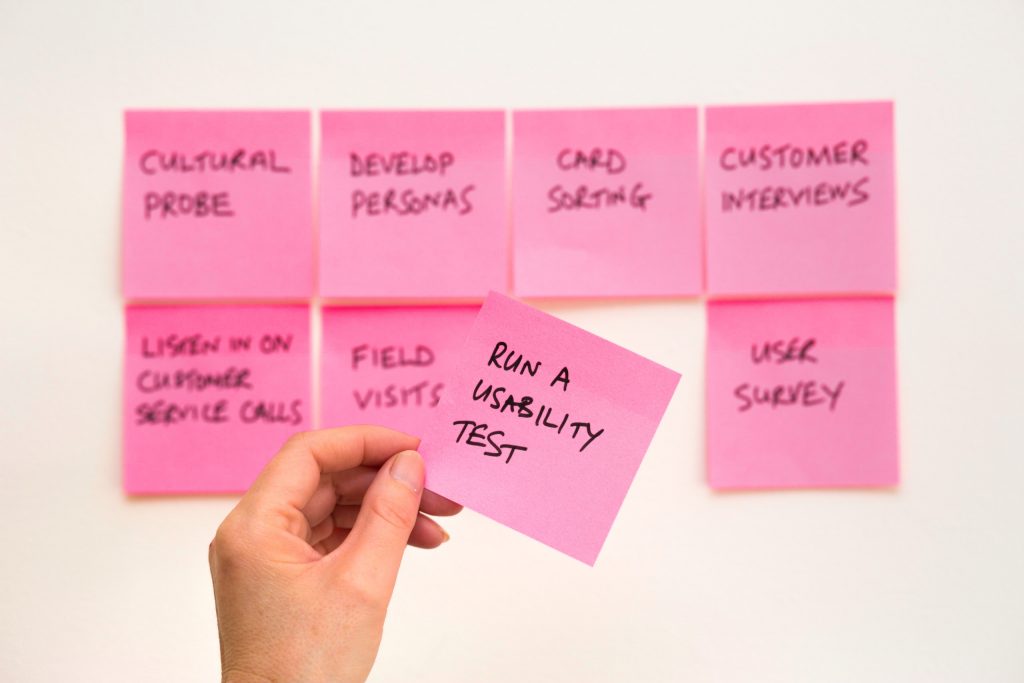 Other Project on Women's Health, Femtech and Reproductive and Sexual Health and well-being
DIS 2022 : "It's come around way too quickly!" Can technology help parents provide support during menarche? Ishkiran Rai, Dilisha Patel, Aneesha Singh. Designing Interactive Systems Conference, 2022
2017-2022: PhD Exploring how we can use technology to support men who experience fertility difficulties, by understanding their information seeking journey.
I am working at UCL Interaction Centre under Professor Ann Blandford, and some thoughts of the first 12 months of my PhD can be found here.
Publications:
PhD Thesis: Online Information-Seeking Behaviours of Men Experiencing Fertility Difficulties. Dilisha Patel
CSCW 2022: Workshop Organiser: Information-Seeking, Finding Identity: Exploring the Role of Online Health Information in Illness Experience. Dilisha Patel, Sachin Pendse, Munmun De Choudhury, Sarah Dsane, Kaylee Payne Kruzan, Neha Kumar, Aneesha Singh, Mark Warner. The 25th ACM Conference on Computer-Supported Cooperative Work and Social Computing
CSCW 2021: Workshop: Online Health Communities as a resource for collective sensemaking for men who experience fertility difficulty. Dilisha Patel. The 24th ACM Conference on Computer-Supported Cooperative Work and Social Computing
CSCW 2019: "I feel like only half a man": Online Forums as a Resource for Finding a "New Normal" for Men Experiencing Fertility Issues. Dilisha Patel, Ann Blandford, Mark Warner, Jill Shawe, Judith Stephenson.
Conference: The 22nd ACM Conference on Computer-Supported Cooperative Work and Social Computing. CS
CSCW 2019: Workshop: Understanding the Use of Social Technologies During a Life Transition: Men's Experience with Fertility Problems Dilisha Patel, Jill Shawe, Ann Blandford, and Judith Stephenson.
NordiCHI 2018: What are men's user requirements towards digital health interventions whilst preparing for conception? Dilisha Patel
Conference: NordiCHI '18 Proceedings of the 10th Nordic Conference on Human-Computer Interaction
MobileHCI 2018: "So You're Planning a Baby": a review of preconception care apps. Dilisha Patel, Ann Blandford, Judith Stephenson.
Conference: Proceedings of the 20th International Conference on Human-Computer Interaction with Mobile Devices and Services Adjunct
April 2016- March 2017: Research Associate, Institute for Women's Health, UCL & The Institute for Health and Human Development, UEL.
Project Manager on a pilot study to explore the acceptability of health buddies supporting women with their pre-pregnancy health behaviours in Primary Care.
Research Associate on a project exploring low birth weight in the London borough of Newham. Funded by the Newham CCG and UCLPartners Partnership Programme, in collaboration with the University of East London. Here I led a qualitative study on health professionals views, opinions and experiences with low birth weight and the development, implementation and evaluation of a co-designed intervention.
February 2012- March 2016: Research Assistant, Institute for Women's Health, UCL.
Health Education England funded study on mobile interventions for women planning a pregnancy to improve preconception behaviours. "Start at the beginning" Trial to test the acceptability of an online intervention, Smarter Pregnancy, to improve dietary, nutritional and physical behaviours for women preparing for pregnancy.
Publications:
Intervention strategies to improve nutrition and health behaviours before conception. Mary Barker, Stephan U Dombrowski, Tim Colbourn, Caroline HD Fall, Natasha M Kriznik, Wendy T Lawrence, Shane A Norris, Gloria Ngaiza, Dilisha Patel, Jolene Skordis-Worrall, Falko F Sniehotta, Régine Steegers-Theunissen, Christina Vogel, Kathryn Woods-Townsend, Judith Stephenson. The Lancet. 391(10132) 2018.
Department of Health funded project, Pre-Pregnancy Health & Care in England (2012-2013). To determine the extent to which women plan and prepare for pregnancy and the role of health professionals.
Alcohol, smoking, folic acid and multivitamin use among women attending maternity care in London: A cross-sectional study A Jawad, D Patel, N Brima, J Stephenson – Sexual & Reproductive Healthcare, 2019
Preparation for fatherhood: A survey of men's preconception health knowledge and behaviour in England. Jill Shawe, Dilisha Patel, Mark Joy, Beth Howden, Geraldine Barrett, Judith Stephenson. PLoS One. 14(3) 2019.
General practitioners' knowledge, attitudes and views of providing preconception care: a qualitative investigation Obiamaka Ojukwu, Dilisha Patel, Judith Stephenson, Beth Howden, Jill Shawe. Upsala journal of medical sciences. 121(4) 2016.
Why do women invest in pre-pregnancy health and care? A qualitative investigation with women attending maternity services. Geraldine Barrett, Jill Shawe, Beth Howden, Dilisha Patel, Obiamaka Ojukwu, Pranav Pandya, Judith Stephenson. BMC pregnancy and childbirth 15(1) 2015.
How do women prepare for pregnancy? Preconception experiences of women attending antenatal services and views of health professionals Judith Stephenson, Dilisha Patel, Geraldine Barrett, Beth Howden, Andrew Copas, Obiamaka Ojukwu, Pranav Pandya, Jill Shawe. PloS 9(7) 2014.