So it's apparently normal to be confused and feel like you're not making any progress at the beginning of your PhD. You spend your time figuring out how you learn, setting up your relationships with other students, departments and very importantly, your supervisor.
As much as you sign up for and understand that a PhD is a training programme of independent research, you still unconsciously await approval and validation from your supervisors. You don't quite see the bigger picture… yet!
I was meant to spend my time immersing myself into a new discipline. Yet, I was unable to read a full paper and retain all the new knowledge and concepts I read.
One minute I thought I knew what I was doing…
The next everything was messy!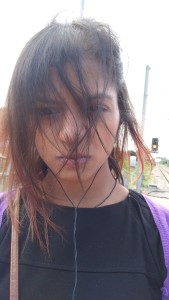 Days were flying by and I was still trying to understand what HCI meant. (HCI stands for Human-Computer Interaction). This was vital as my PhD is planned to be a HCI grounded PhD. Time was fast approaching for my first year check point, in the way of a 'registration viva'.
I began writing my report by sharing all the things I knew about the field. Then I quickly realised, I cannot make any claims, like zero! I cannot say "write" anything that was not grounded in the literature or evidence based. It is not scientific to even say "preconception care is important for couples", without providing peer reviewed references as evidence.
I went through with my registration viva with a rushed report of all the things I had done over the previous 7 months and a quick study. Through a delightful discussion where I learned a fair amount about how to think about my work, I unfortunately didn't pass this first hurdle.
I was given 3 months to try again.
Whilst I was carrying out more literature reviews and another study, I took on the role of supervising a Master's student through her dissertation.
I then resubmitted my viva report with quite a different stance and perspective. Then I was hit with the USS strikes so it wasn't for another month that I was to find out that yes, I had passed my first year viva.
The first year ended with a publication in The Lancet. I was involved in the third paper on preconception care interventions, "Intervention strategies to improve nutrition and health behaviours before conception". That was a win.